This year, we preferred to focus on A New Era so you can enjoy this new story very soon.
Even if your Guardian is still in a deep sleep, we still wanted to plan something for Halloween.



From October 26 at 5 AM EST until November 1 at 11:59 AM EST, explore the evil Halloween Land and uncover its hidden treasures!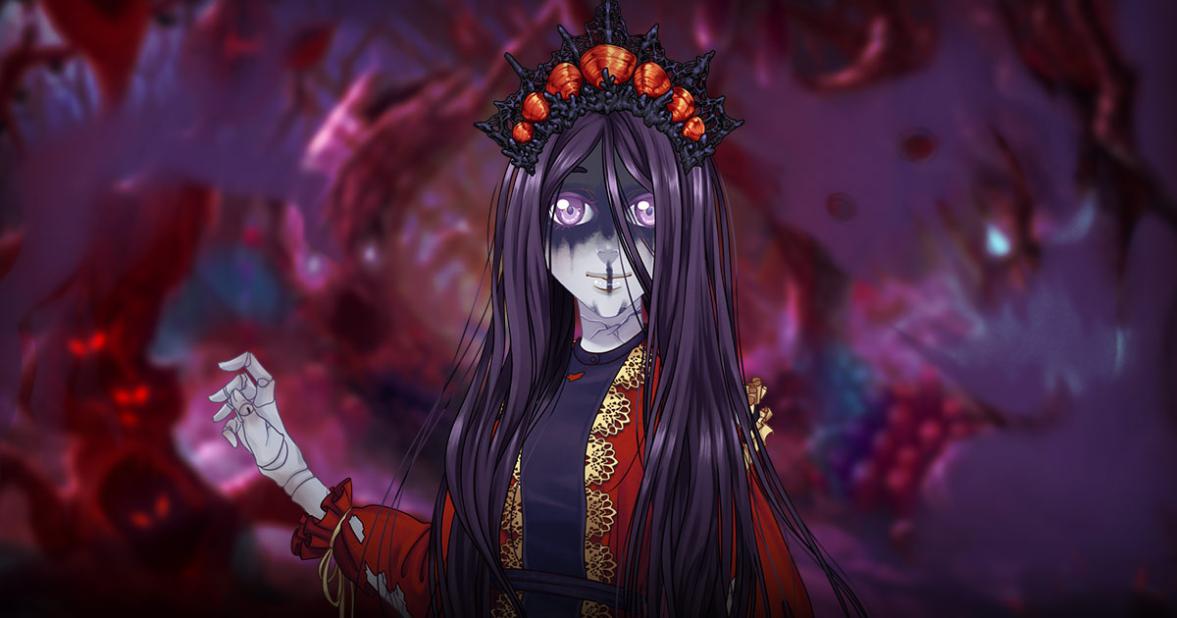 Your companion will be able to go off on an adventure and brave the most terrifying dangers of Halloween Land. But its journey will not be in vain, since it will be able to find beautiful treasures!

During exploration, you will be able to collect items from the Rag Doll outfit, and find the Bhemoth companion!
By exploring and at the Purrekos, you can find the Skel Mermaid outfit and the Pirnomnom companion.
Are you missing a few pieces from the Halloween 2019 collection? With a bit of luck, your companion will find items from the Fortune Teller outfit, backgrounds to wear or thePtérocorvus companion! All these treasures are also at Purriry's and Purreru's.
Win the legendary (and scary) Daemonika outfit with a recharge of 1500 points. Once obtained, the color variations of the different items will be available in Purriry's shop.

Note: A few little 8 legged creatures are part of this outfit. If you really don't like spiders, we suggest that you move along.
For the event to function properly, remember to empty your cache and cookies.
>> WILL YOUR COMPANION BE BRAVE ENOUGH TO FACE THE DANGERS OF HALLOWEEN?<<