*

The most famous aengel has returned to the city, and HQ couldn't be happier!
Go off in search of adventure today with Eldarya: A New Era !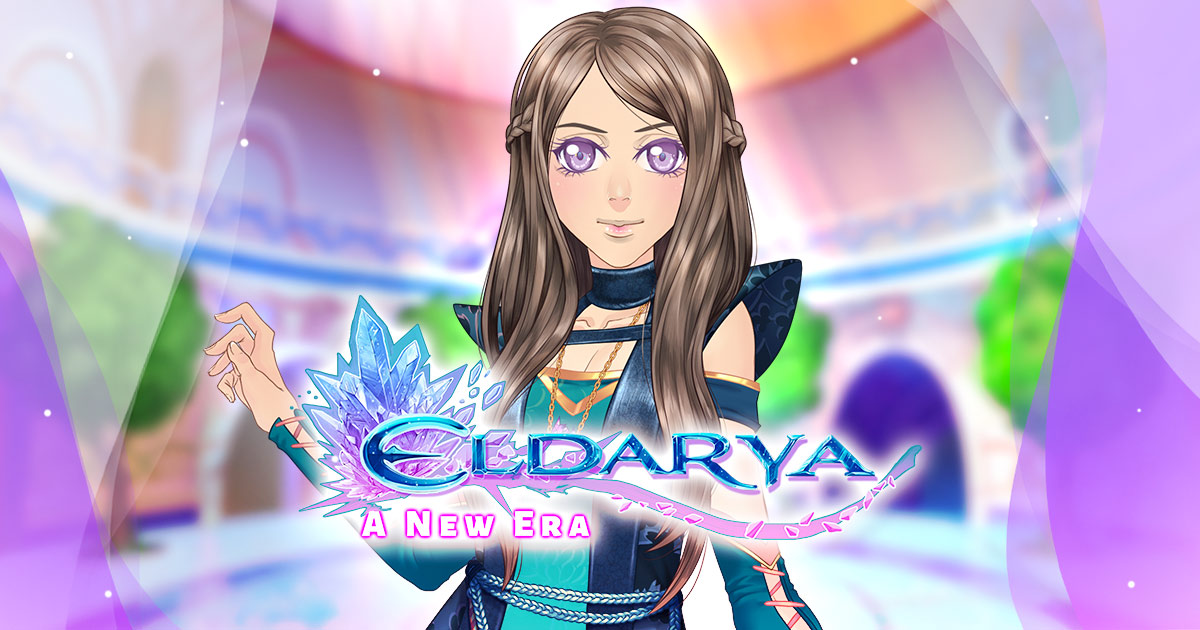 As soon as you wake up, you see that things around HQ have changed. Everything looks like what you knew, and yet, everything is so different…
After seven years of sleep, you don't plan on resting one more second, and go off to discover the city and its inhabitants.

Purriry didn't stop creating while you were gone. She actually set aside a few marvels...
Note from Purriry:
My Darling! I'm so happy to see you! I'll let you in on a little secret… I NEVER doubted you would return! That's why I continued creating, inspired by your many exploits. You can already find 3 outfits in my shop.

However, don't count on me to let you walk around in those rags! I must have something to preserve your style and anonymity around here… Come see me in a few minutes and I'll offer it to you!


In this episode, 4 illustrations can be won. The first is offered to you upon your return to the lands of El.
In the second episode, you will meet new companions, some more docile than others… And you will create a friendship with one in particular, the Seifaun.

You will be able to find three other companions at Purreru's once you've completed the episode: The Warrifang, the Chimori and the Pluvialily.


Companions from near and far


While walking through the city, you find Jamon, who has prepared a weapon of choice for you.


Finally, you will have the occasion to win three illustrations in this episode: choose wisely!
>> SPOILER: YOU SHALL NOT PASS!<<
New opus, but same rules!
No spoiling in this topic, please!
Share your opinion/spoil in the dedicated reactions thread in "The Game, Eldarya" section:

Episode 1 | The Awakening
Episode 2 | A New Partner

Your opinions concerning the episode are valuable to the team.
Thank you for remaining polite and cordial when communicating with other players and the game team.

>> A NEW ADVENTURE AWAITS YOU!<<