*

You don't seem to be in a good mood, and your friends are worried about you and your health. On top of the dizziness, a horribly realistic vision from the past haunts you. And what if it was just an illusion?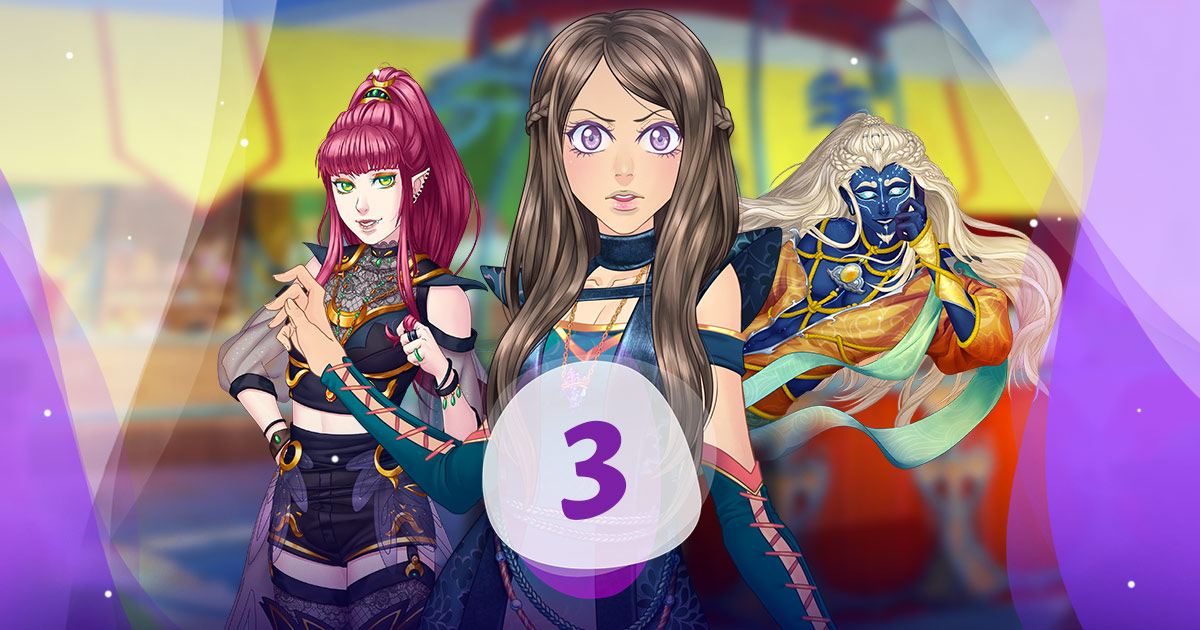 You continue learning about the world that surrounds you and its inhabitants. However, your discoveries will end up putting you in a state of anger. You doubt yourself, but don't forget: you are not alone.
Note
: the illustrations you can collect in this episode will depend on your choices with several characters. To collect all the illustrations, try different routes during your replays!
>> PLEASE DON'T SPOIL! <<
New opus, but same rules!
No spoiling in this topic, please!
Share your opinion/spoil in the dedicated reactions thread in "The Game, Eldarya" section:

[SPOIL][EP] A New Era - EP 3 | Day of Anger

Your opinions concerning the episode are valuable to the team.
Thank you for remaining polite and cordial when communicating with other players and the game team.

>> ENJOY YOUR EPISODE! <<