Hello Guardians,

For Easter, you will participate in a chocolate hunt in the company of the Purrekos.
From May 20 at 5 AM EST until May 29 at 23:59 PM EST, send your companion to collect Chocolate Coins and exchange them for exclusive items!

Here's hoping it doesn't eat all the chocolate along the way…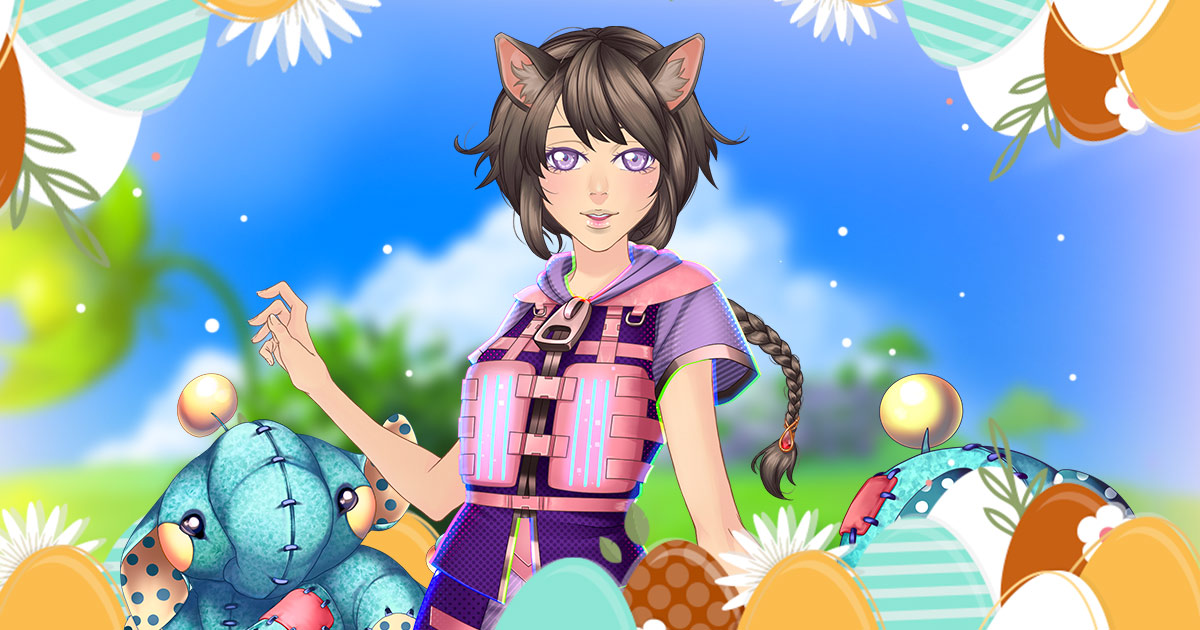 To tickle the little Purrekos' taste buds, you will need chocolate! Which is perfect, because the city is full of it right now!
Will your companion have a keen enough nose to find all the Chocolate Coins scattered around Eldarya?

While exploring, your companion may find items from the 2020 Mischievous Easter or even run into a… trunk?
>> SWEET TREASURE CHESTS & CHOCOLATY TICKETS<<
When you have enough Chocolate Coins, bring them to the Purrekos. In exchange, they will offer you sweet treasure chests!
These chests contain items from the Children's Hero, Plushie Dreams and Children's Nightmare outfits. Once the three outfits are complete, you will win the Purr Love Easter illustration!
As you know, the Purrekos like to play with luck and are quite the tricksters. From time to time, you may very well receive identical chests.
If, after opening your chest, you discover an item that you already have, this item will be exchanged for Duplicate Tickets.
These tickets will help you to unlock the items from the 2021 outfits at Purriry's.



The outfits, companions and backgrounds from previous Easter events are available via exploration or in the shop!



Note: Duplicate Tickets and Chocolate Coins that aren't spent will disappear from your inventory at the end of the event.
Each Chocolate Coin found, Sweet Chest opened and Duplicate Ticket exchanged will allow you to collect points and fill the community meter, present on the event page.
Once the meter is full, you and the other guardians will be able to adopt a legendary Purreko!
Finally, acquire 1,500 recharge points and receive the Legendary Purreko's Friend outfit!
Once obtained, find the variations in Purriry's shop.