*
Hello Guardians,

Summer is finally here, but that doesn't mean that your daily missions are going to get done on their own…From July 25 at 5am EST to September 5 at 23:59 EST, finish your tasks as quickly as possible to be able to enjoy the beach with your friends!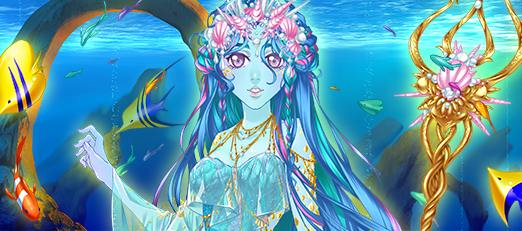 Miiko isn't giving you a break, and she's right: everyone is asked to help so that life at HQ goes smoothly. Complete your 3 daily missions each day during this period and you will be duly rewarded!
Note: if you don't like a mission, you can exchange with one of the other three missions for 50 maanas.
Once you have completed your daily missions, you can go relax at the beach with one of your friends! Depending on who you choose, an illustration fragment will be given to you.
Note: if you want to be accompanied but someone besides your choices, you can obtain another list for free the first time, and then for 50 manaas.
In all, 8 illustrations can be collected during the event.
You can also spin the wheel of fortune for a few GC to win an illustration fragment.
>> AN OUTFIT FOR THE NICE DAYS
Each time you complete 9 missions, an element of the Salty Queen outfit will be given to you! You can find the variations in the shop once an element is unlocked.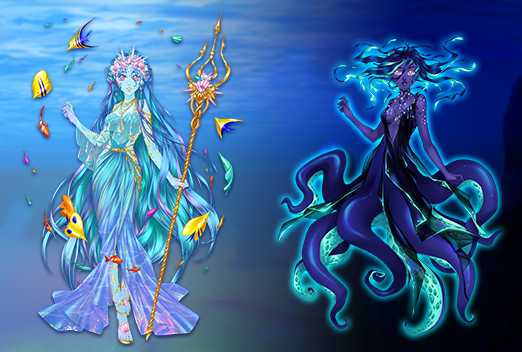 During the event, collect thePoulpa Queen bonus outfit by collecting 1500 recharge points at the bank.
You can also find the variations in the shop once you have collected the outfit in the color of your choice.
Note: 1 maana = 1 point, 1 GC = 3 points.
So that the even functions as best as possible, remember to empty your cache and cookies.
>> ENJOY THE SUMMER AND HAVE FUN!