Hello Guardians!

Many of you have been asking for information about A New Era, Eldarya's new adventure.
Here is everything we can tell you about this new opus.

Note: If you haven't finished episode 30 For Eldarya, we suggest that you not read the following so as not to spoil your adventure in The Origins.
>> AND ADVENTURE THAT CONTINUES<<
The web site will undergo a few changes. Eldarya will be adapted so it can host A New Era, without impacting your current story. Therefore, two separate universes will be set up, while taking into account the requests for improvements that were brought up over the past few months.

Know that even if you haven't completed the first opus of Eldarya, you can still start your adventure in A New Era. To discover more about the first opus, don't hesitate to consult the Archives in your Library.

In-game, you will be able to find information about your avatar and your companion, who will be common to the two Eldarya opuses.
For example, if you decide to change the hair of your A New Era avatar, it will also be changed for your The Origins avatar. It is the same for your companion: you will send the same companion in exploration, whether you are on the The Origins or A New Era map.

Plus, a new homepage is coming soon! Keep your eyes peeled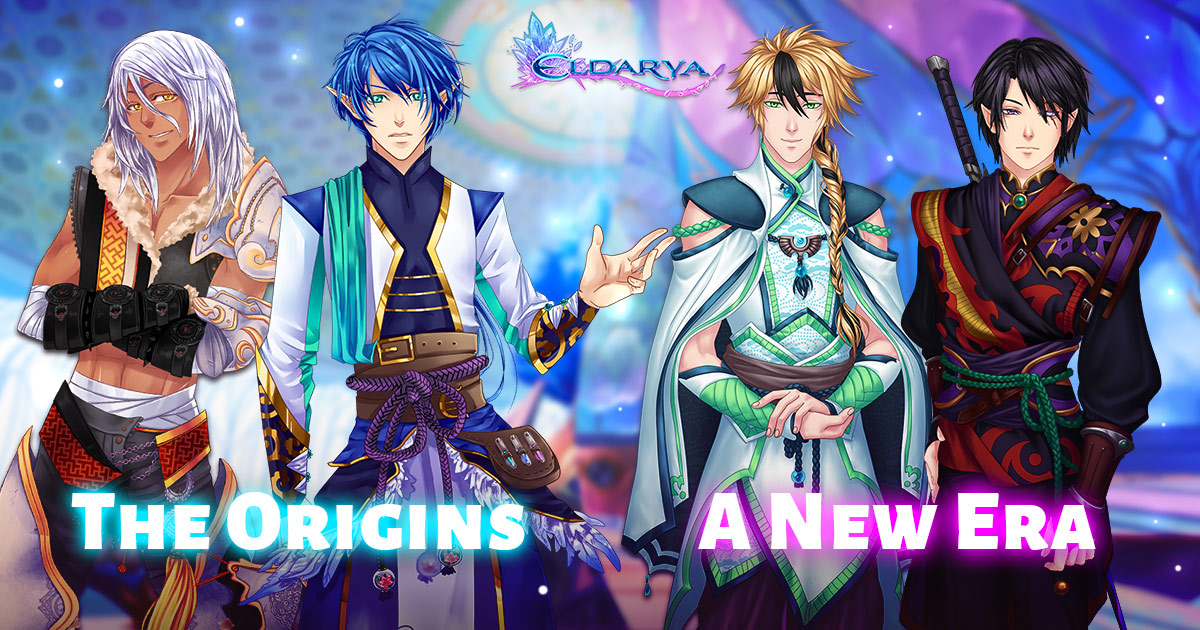 >> FORMER PARTNERS AND NEW FACES<<
Seven years have gone by since your Sacrifice. The city has changed and the inhabitants of HQ have rebuilt themselves: certain have evolved, and others have left for new adventures.

Concerning your love life, you can have a relationship with one of the four boys available as Crushes. You'll find Nevra, the charmer of the city and Leiftan, the savior of the Lands of El. A new arrival may also catch your eye: Mathieu, with whom you have a lot in common. Finally, the fourth Crush, true to himself, is staying in the shadows for now…



Concerning the other characters, you will be able to find our little wolf of the Shadows, who had grown, as well as his dear Karenn! Huang Hua will also be at your sides when you awaken, and don't forget one of the most important guardians of HQ: Jamon! You will also be reunited with other characters and get to know new ones, but you will need to be patient a bit longer to meet them all!

Your friends have evolved during these past years. They are no longer the people you once knew… they have changed, mentally and physically. After such a long absence, all your L'o'Ms will be reset to zero. This way you will be able to start fresh with everyone and rediscover all the people that you cherished so much.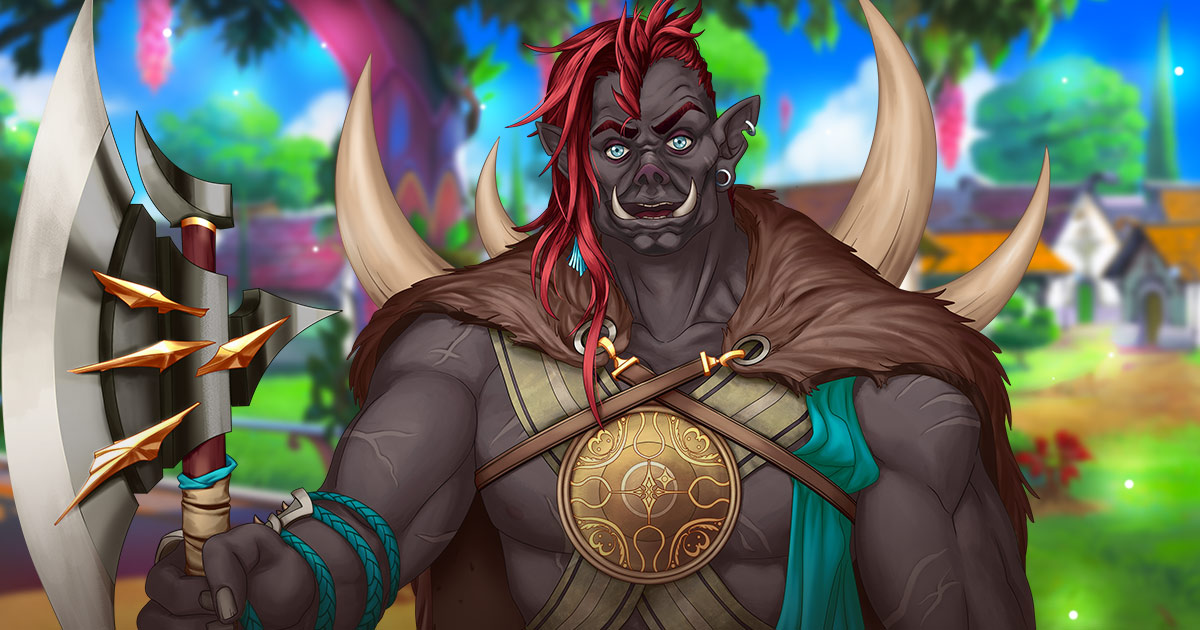 >> YOUR STORY, YOUR AVATAR<<
Your soul was linked to the Crystal, which allowed your body to not be impacted by time, or almost! Besides a few extra locks of hair, you will find your avatar as it was during episode 30 For Eldarya.

Everyone has been impatiently waiting for your return, including Purriry, who has taken care of all your clothes and accessorie. Your closet remains intact: you can wear clothes from The Origins in your A New Era adventures, and vice-versa!

Of course, Purriry didn't wait for you to create new pieces…
Three outfits will be available in the shop at the beginning of your adventure! Here is a sneak peak: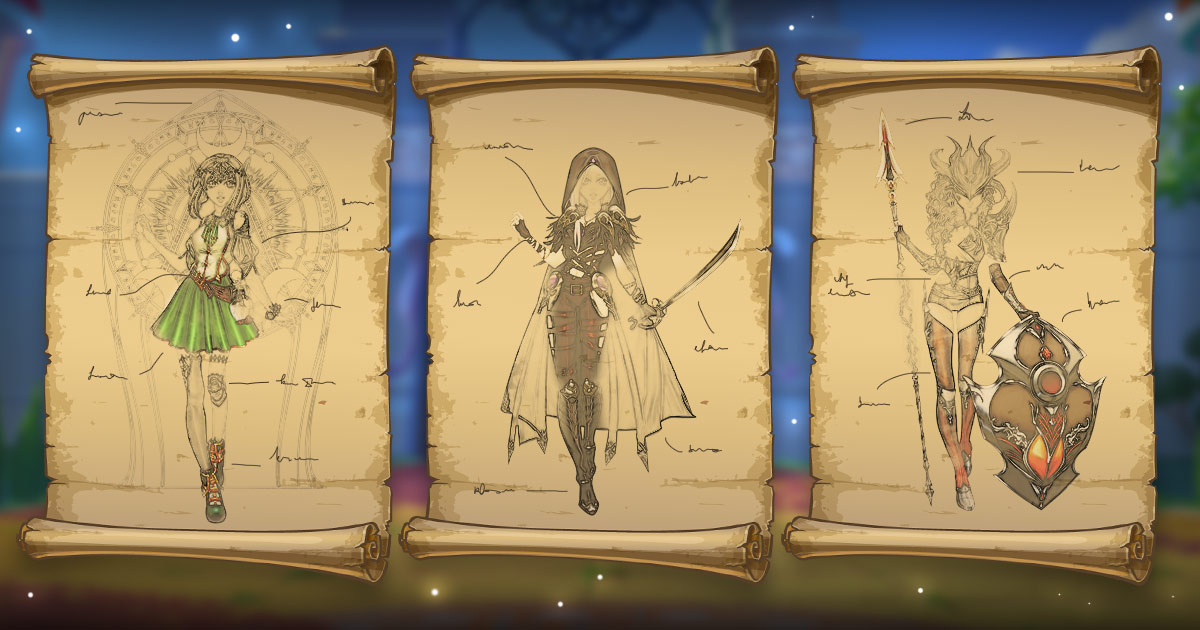 New personalization items will also be added gradually with new episodes and events.
New "little" feathered/furry/scaly friends will join the Eldarya adventure in this second opus, and will bring a few changes with them.
During one of the first episodes of A New Era, you will meet a new companion who will accept you right off the bat! A traveling companion will be assigned to you during your story, to facilitate their on-screen apparition during your adventures.

Don't worry, you will be able to choose the companion that you want to spoil and that will be your exploration companion, like today. There will just be a difference  between the companion on your profile and the companion in your story.

Concerning explorations, you will have different maps depending on your adventure. Only one map is available on both opuses; HQ, with a few graphic modifications!

Note: If you have unlocked 10 exploration places on the HQ map during your adventure in The Origins, they will also be available in A New Era.



New maps can be unlocked as you advance in your A New Era story.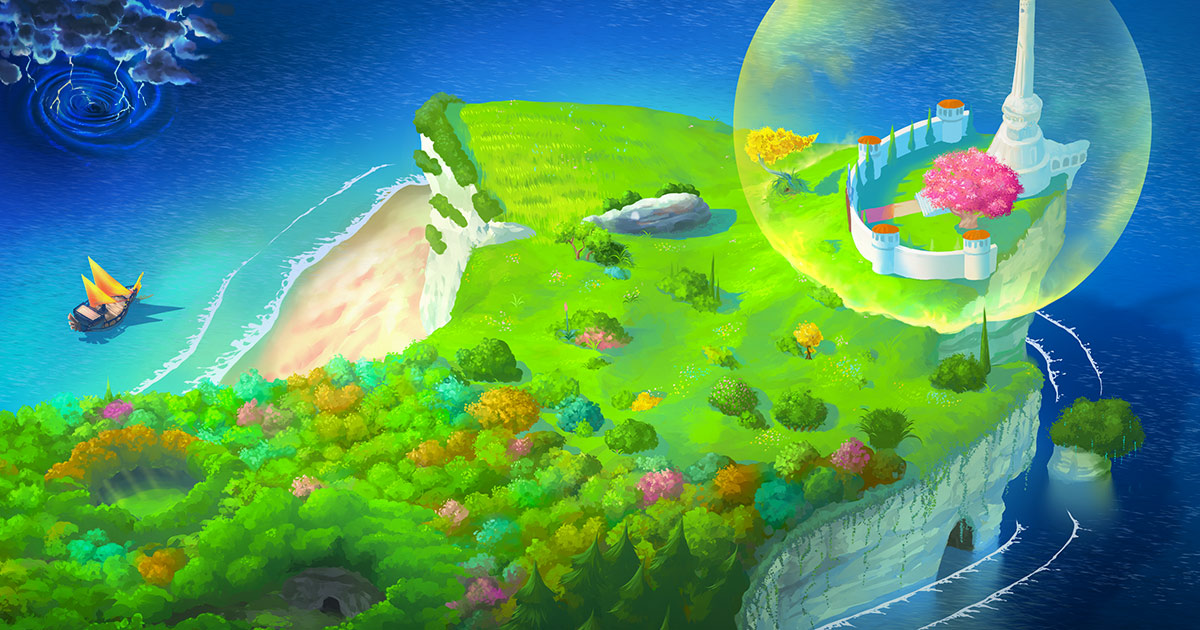 >> A NEW WAY TO MOVE AROUND<<
This new opus will bring several changes, notably concerning the way you move around. With A New Era, your maana will no longer be spent each time you move around, but rather with each dialogue played. These changes will be applicable to both adventures.

Note: This new system is still being calibrated. Our main objective is to offer a system that is at least equivalent, or more advantageous concerning the cost of episodes, therefore more equal for all the players by eliminating the random variable of movements.
>> ACTIVITIES IN THE CITY<<
>> The Mini-Games
The mini-games Gem'bomb, Bubbl'Temple and Egg'Pick will still be present for this second opus!

>> Video Policy
Eldarya will be subject to Beemoov's video policy, that you may find here. This policy is only applicable to Eldarya A New Era. Videos already present on YouTube that the story of The Origins will not be impacted.

You will be able to find a post dedicated to each episode on the forum where you can share your impressions and opinions.


>> The Bindles
Purral has new bindles for you! Four new outfits can be found; one of each rarity! The new bindles should arrive soon: don't hesitate to check out Purro'Swap regularly!




>> The Events
The annual events will be for the most part based on your adventure in A New Era, but you can still enjoy these events if you are playing The Origins.

And yes, the events will be available on both opuses!
We hope that you enjoyed this sneak peak!
See you very soon!

Have a nice day on Eldarya!