From June 20 at 5AM EST until July 2 at 23:59PM EST, help the singer Beylanelle collect their music partitions for an unforgettable musical performance!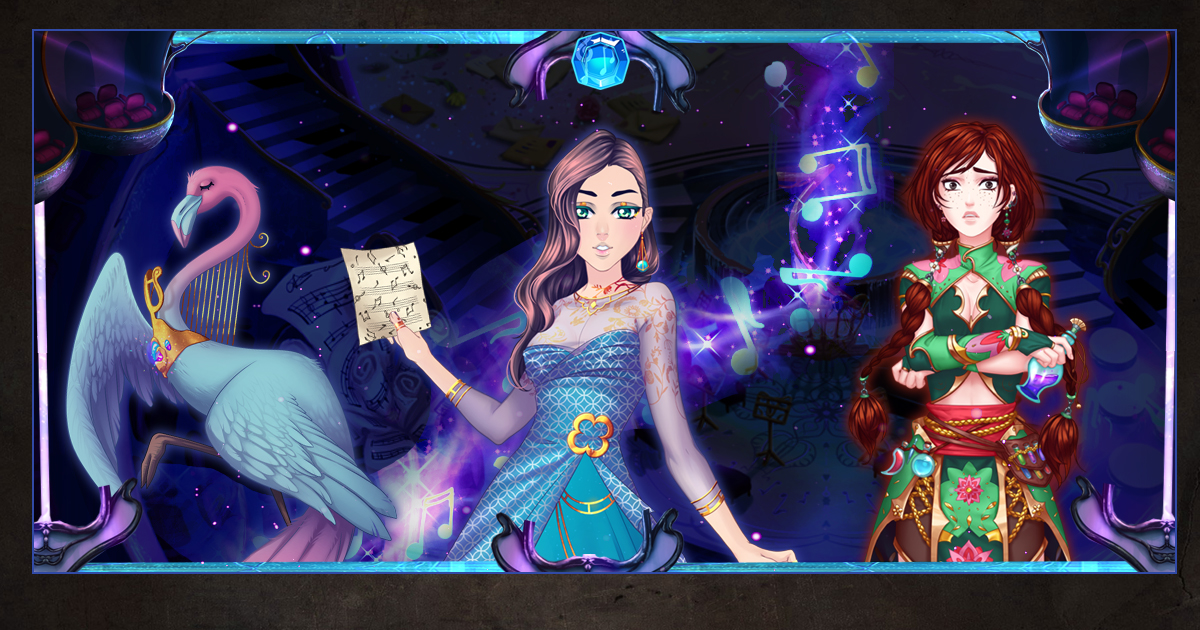 The first mission is up to your companion: bring back the Partition Pieces from the event map. Once your pile of papers is high enough, you'll be able to exchange them for Disorganized Partitions and move on to the next step.

The collected Partition Pieces will be stored in your first even meter and will allow you to with the Rosé outfit!

If you're lucky, your companion will find an Epic Chouchibou egg while exploring!
Rosé Outfit and Chouchibou
>> Disorganized Partitions <<
Disorganized Partitions can be used to create Perfect Partitions! When you have enough Disorganized Partitions to make Perfect Partitions, start a round of the mini-game.

The Disorganized Partitions that you obtain will be stored in your second event meter: once a level is reached, you will receive an item from the Gin outfit! The Perfect Partitions created during the mini-game will allow you to move on to the next step.
Last step: send the Perfect Partitions to the musicians! This time, the Purrekos will be put to work. Give them enough partitions to complete your event, win the illustration and win the Champagne outfit.
Accumulate 1,500 recharge points to win the Squad Chief outfit!
Choose your favorite color and find the other color variations in the shop.


Each created and delivered Perfect Particion will be counted in the Community Meter.

Once the meter is full, you and the guardians of your server will win the Legendary Flimko companion!