*

Hello Guardians!
This month, new things are coming to the market and your inventory!
The Purrekos have put a new exchange system into place at the market.
Starting today, for every item that you sell, a deposit will be collected.
The deposit will vary depending on the auction time you choose.
Additionally, you can now sell an object at the market for 6 hours.
Note from Purral:
Hello beautiful! Ready for an auction? You know the new rules, right?
If you sell an item, you will need to make a deposit. However, if you purchase an item, the entirety of what you pay will be given to the seller: we don't take any more commissions.
We've also added a few pieces of advice via a "Help" pop-up.
You can access it via the "?" button at the top right of the Market page.
Purriry took a little look through your closet, and took advantage of her visit to tidy up a bit!
Now, for every element you own, you will be able to see the first color variation you acquired. Click on the element to view the other color variations you may own.
Consequently, to improve visibility only one color will be visible in your closet!
Purriry definitely understood that you like to change your outfits regularly and test new combinations. So, she made a little space in her shop so that you can store your most beautiful outfit creations.
You can now save your favorite outfits thanks to the little star at the right of your Guardian on the "My Appearance" page.
Note from Purriry:
My dear! I've made some space for you in my shop so you can store your favorite outfits! That way if you want to wear an outfit that you previously created you just have to click on it!
Unfortunately I only can only give you one spot… But if you want to save more outfits, I'm sure that we'll be able to find a solution that will benefit the both of us.
On that note, you might want to start storing your old clothes somewhere, for example, in a sort of… attic? I opened one just for you! You can access it via theAttic button on the "My Appearance" page.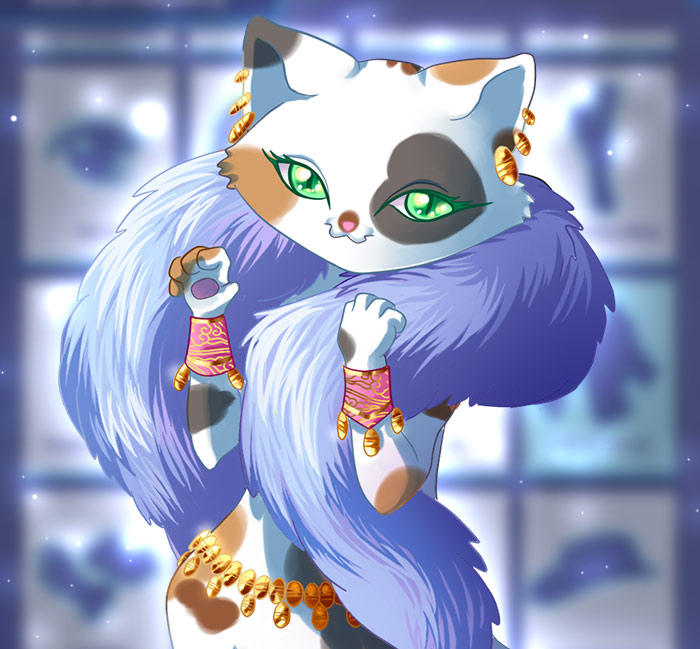 Have a nice day on Eldarya!